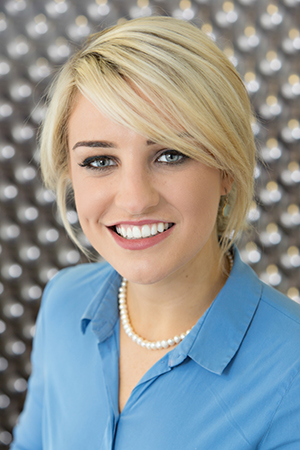 Dr Vanessa Creaven qualified from Trinity College Dublin. During her training Dr Vanessa Creaven had been awarded a number of accolades in her professional field, including the prestigious Sheldon Friel Medal for graduating top in her class and Irish dental council prizes in Restorative dentistry, Periodontology, Oral surgery, Oral medicine and Oral pathology.
Vanessa worked as a house officer in the Dublin Dental Hospital on graduating. Her duties included oral surgery, rehabilitative restorative dentistry, and pediatric dentistry. During this time, Dr Creaven was awarded membership of the Faculty of Dentistry by the Royal College of Surgeons in Ireland. Following on from this, she worked in a busy private practice in Dublin city centre before returning to the West of Ireland to take up her current position alongside her sister.
Dr Vanessa Creaven has a strong interest in aesthetic dentistry and has now started the prestigious three year distance postgraduate masters programme in Kings College London which specializes in root canal treatments. This involves travelling back and forth to London, to complete hands on training along with clinical tutorials.